---
Page content
Favorite Spots in Berlin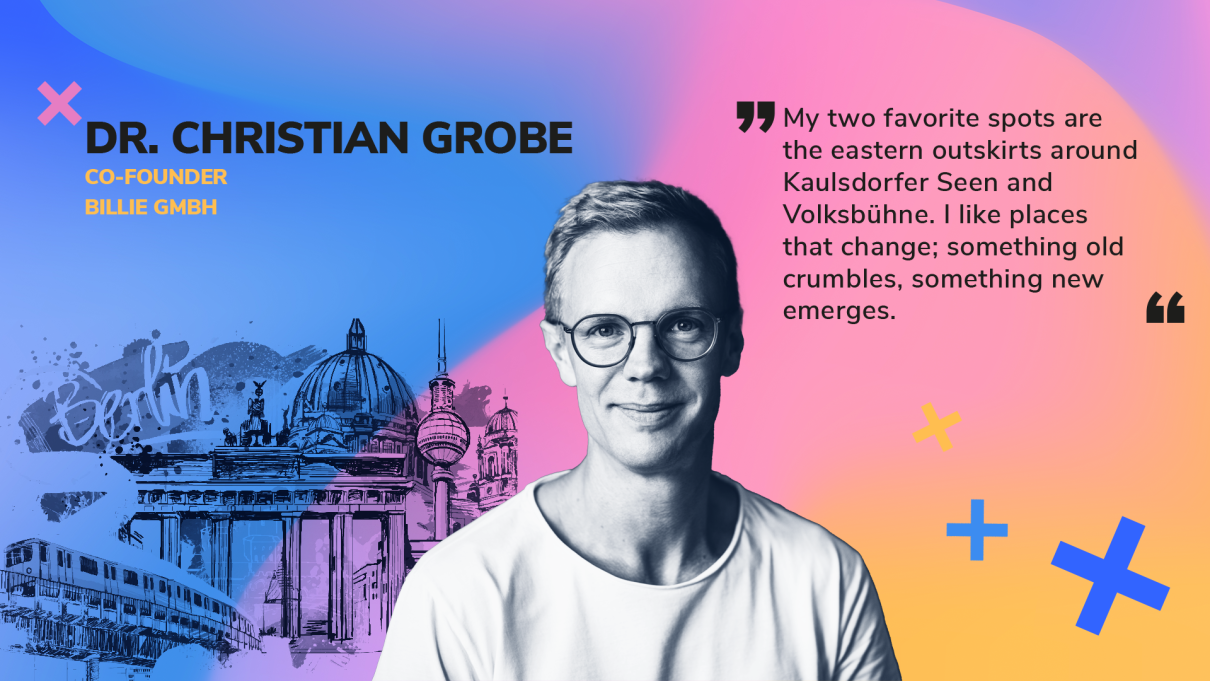 Christian Grobe is co-founder and Managing Director of Billie, the leading provider of Buy Now, Pay Later (BNPL) payment methods for business customers. He holds a PhD in political science and economics and founded the Berlin-based start-up in 2016 together with Aiga Senftleben and Matthias Knecht. Previously, he and Matthias Knecht built Germany's first digital marketplace for corporate loans, Zencap. In 2015, the company was successfully sold to British competitor Funding Circle.
What sets fintech apart from other sectors?
For me, fintech sets itself apart from other industries in terms of impact and speed of innovation. If we compare, for example, how consumers and businesses have paid even a couple of years ago, we can see how quickly payments are changing. Innovations like Buy Now, Pay Later have done nothing short of democratizing access to small and micro loans. First for consumers, driven primarily by companies like Klarna, but now for businesses as well. I think this is a huge development that is impacting all of our lives – both personally and professionally.
Why is your company located in Berlin?
My co-founder Matthias and I had already founded our first startup, zencap, in Berlin. When we decided to launch Billie in 2017, the decision to stay here was pretty obvious. So for one thing, a large part of Billie's founding team was located here already, and for another, Berlin is Germany's biggest startup hub. Compared to other major European cities, the cost of living is still relatively manageable and, at the same time, has outstanding cultural offerings––a crucial point if you want to attract top talent.
What's your favorite place in Berlin?
There are many, but recently two stand out: The eastern outskirts around Kaulsdorfer Seen and Volksbühne. I like places that change, something old crumbles, something new emerges. These two places are very much in flux today and - yes a little cliché - as an entrepreneur I find this exciting.