---
Page content
Favorite Spots in Berlin
Reading Time: 1:30 Minutes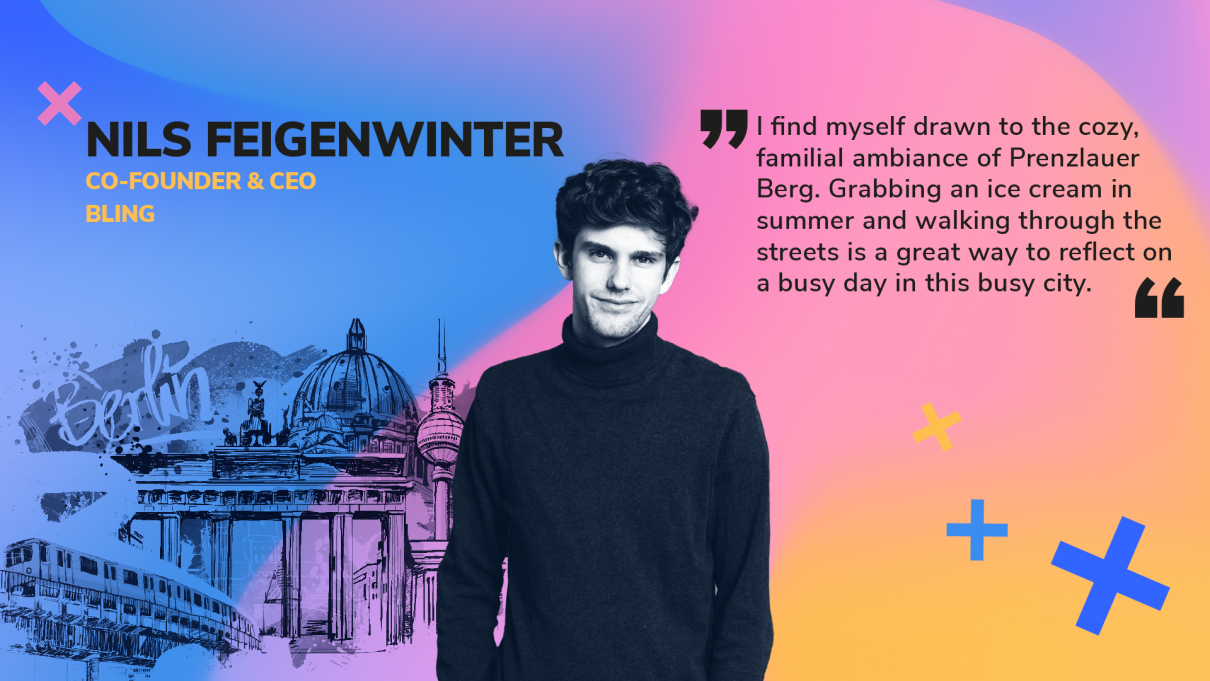 Nils Feigenwinter is the founder and CEO of Bling, Europe's first family fintech. With a financial app for families, Bling teaches financial education to children, young people and families in a playful way. Nils is a serial entrepreneur and was recognised by "Forbes 30 under 30" in 2022. He started at the age of 10 at Swiss television as a children's presenter, later Nils founded "Tize", the largest school and student newspaper in Switzerland. Other ventures followed before Nils founded Bling in 2021. Since June 2023, families can invest their money sustainably through Bling.
What does working in fintech mean to you?
Working in fintech to me means having the opportunity to create innovative solutions that empower individuals and families to navigate the world of finances with confidence. It's about leveraging technology to bridge gaps in financial education and accessibility, making financial management more intuitive and accessible to everyone.
Why is your company located in Berlin?
Berlin embodies the energy and innovation we thrive on. It was my conscious decision to leave Switzerland and come to Berlin to found Bling here! Berlin's startup ecosystem and great talent pool offered the perfect launchpad for our mission. Plus, the city's open-minded culture and its diverse communities align with our values of financial empowerment. It's where Bling's journey ignites!
What's your favorite place in Berlin?
Being based at Rosenthaler Platz in Berlin-Mitte, I find myself drawn to the cozy, familial ambiance of Prenzlauer Berg. Grabbing an ice cream in summer and walking through the streets is a great way to reflect on a busy day in this busy city.